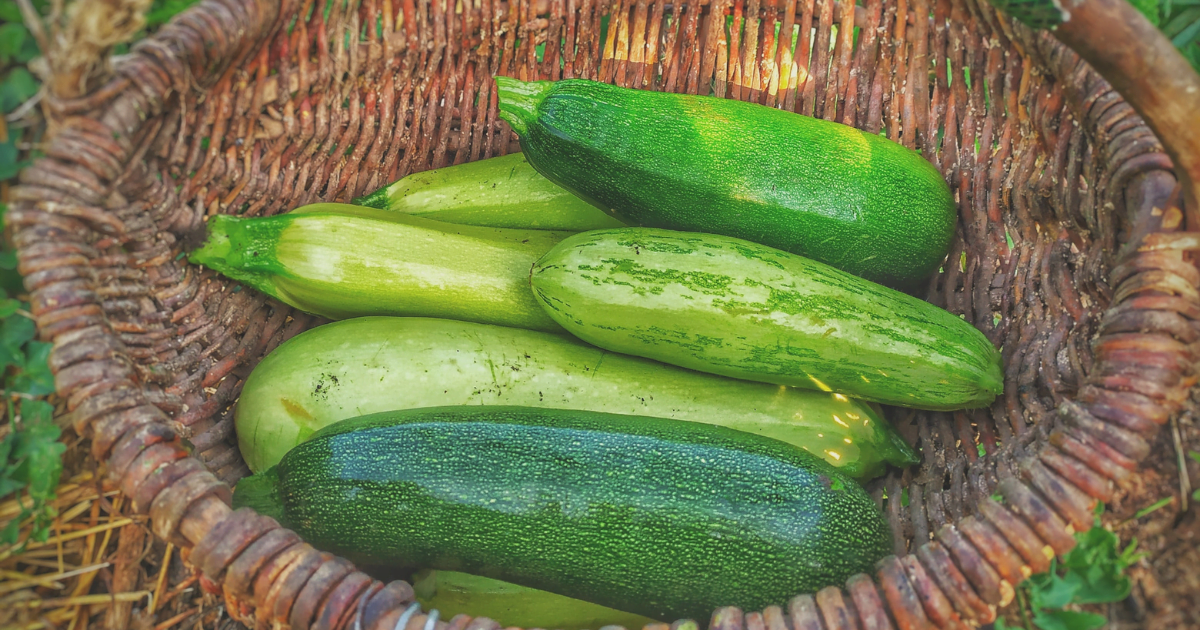 There's a bounty of zucchini sprouting up in home gardens, filling farmers market tables, and spilling from grocery shelves. If you're looking for new ways to utilize this abundant green vegetable, consider turning to crispy, crunchy fritters topped with Greek Tzatziki– a cooling treat for these waning days of August heat.
INGREDIENTS
FRITTER
2 Zucchini, about 1-½ lbs., grated on large holes of box grater

½ tsp Salt

½ c Feta Cheese, crumbled

½ c Parsley, Chopped Fine

2 Tbs Fresh Oregano, Chopped Fine

½ Green onion, Sliced Into Thin Rings

2 Eggs, Beaten Well

½ c AP Flour * Reserve extra if too wet, 1-2 Tbs

¼ tsp Black Pepper

Extra virgin olive oil For Frying
TZATZIKI: CUCUMBER, YOGURT & HERB SAUCE
2 each English cucumbers Peeled, Small Dice OR 3 each Regular cucumbers Peeled, Deseeded, Small Diced

1 Tbs Garlic, Fine Chopped

2 Tbs Lemon Juice

3 Tbs Extra Virgin Olive Oil

3 c Greek, Plain yogurt

2 Tbs Mint Fresh, Fine Chopped

2 Tbs Dill Fresh, Fine Chopped

Salt and Black Pepper to Taste
METHOD
TZATZIKI SAUCE
Place the diced cucumbers in a bowl and toss with a little salt. Set aside for 30 minutes to draw out some of the liquid. After the cucumbers have sat, combine with the rest of the ingredients and mix well. Adjust seasonings to your taste. Allow to marinate while you cook the fritters.
FRITTER
Toss together the zucchini and salt and let stand for 15 minutes in a strainer or small colander to drain. Press out any excess moisture with paper towels. Combine the shredded zucchini-salt mixture with the rest of the ingredients and mix well. You should have a batter-like consistency. If it seems too wet or runny add extra flour as needed.
In a medium to large sauté pan, over medium-high heat, heat the about 1/8-1/4" amount of extra virgin olive oil. Test the mixture by dropping a heaping tablespoon of the batter into the oil and frying it until golden brown. If the batter spreads too much and won't hold its shape, adjust the consistency
of the batter by adding a little more flour.
When ready, with a large spoon or scoop, add portions of batter to the hot oil, fitting as many fritters in the pan that it can hold without crowding them. There should be enough space between each fritter to make flipping them easy for even cooking. Adjust the heat throughout the cooking process if fritters start to cook too rapidly or burn.
When the edges of fritters start to turn brown and they seem golden in color on the first side, flip over and cook until golden brown on the other side. Transfer the fritters onto paper towels and hold in a warm oven until ready to serve.
PRO TIP: Don't be afraid to dump the oil if it gets too dark or looks burnt and replace with fresh oil halfway through cooking. Make sure to wipe out the pan when you do this to remove any burned bits. To reduce the amount of oil used, cook the fritters in a non-stick pan.