With farmers markets overflowing with plump, glistening orbs of sweet, tart cherries, this recipe is a way to preserve the flavor of summer into later months. Balanced enough to be equally at home spooned over yogurt for breakfast, paired with goat cheese for an elevated app, or atop grilled steak, it's a fun condiment to have on hand and a worthy excuse to use that cherry pitter that's been rattling around in the back of your drawer.
INGREDIENTS
2 cups/ 350g Cherries, Whole with Seeds and Stems Removed

1 Tbs/ 10g Extra Virgin Olive Oil

¼ cup/ 60 g Apple Cider for Deglazing Cherries

1 Tbs/ 10g Extra Virgin Olive Oil

¼ cup/45 g Sweet Onion, Finely Minced

1 Tbs/ 15 g Pickled Ginger, Japanese Style Finely Minced

¼ cup/ 60 g Apple Cider

3 Tbs/ 45g Balsamic Vinegar

2 Tbs/ 20 g Raw Sugar Unprocessed or Organic Dark Brown Sugar

1 tsp Tapioca Flour or Corn Starch

¼ cup/ 60 g Apple Cider

Salt to taste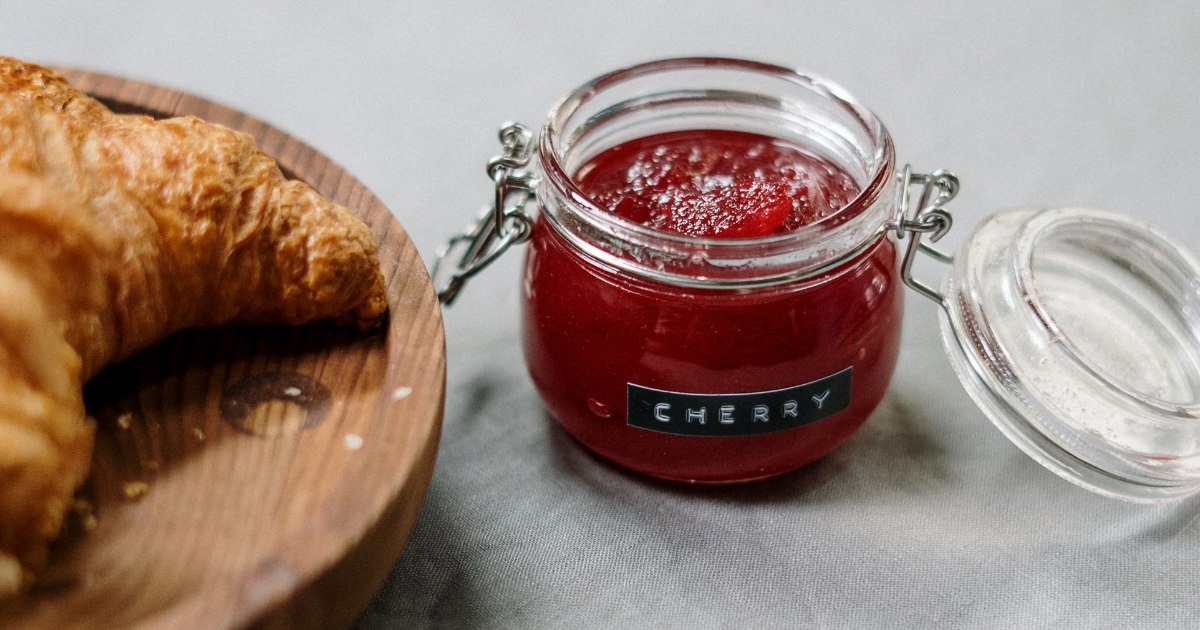 METHOD
Pre-heat oven to 350*F. In mixing bowl, toss pitted cherries with 1 Tbs extra virgin olive oil, mixing well. Transfer to a shallow baking pan or pie dish. Roast cherries for 1 hour, turning and stirring at the 30 minute mark. After 1 hour, remove from oven and set down on flat surface.
Carefully blend in ¼ cup apple cider into roasting cherries, stirring and scraping the bottom of the pan, to get up all the caramelized bits of cherries. Let sit to cool.
Using a 1 quart/liter sauce pot, heat over medium heat, then add 1 Tbs extra virgin olive oil.
Add fine minced onion to oil, stirring constantly and cook until they just start to turn brown at the edges. Turn heat down to low if needed, so as not to burn. Add roasted cherries to pot with sautéed onions then add pickled ginger, next ¼ cup of apple cider, balsamic vinegar, and raw sugar. Keeping heat on low and stir until all the ingredients are well combined.
In a small dish, combine the last ¼ cup of apple cider with 1 tsp of tapioca flour, stirring to make sure the flour is well dissolved into the liquid.
Pro-tip: It's actually best to do this with your fingers, so that you can feel that there is no grainy feeling of undissolved flour.
Pour the flour-cider mixture into the cherry mixture, stirring to blend well. Bring back up to a gentle simmer, then remove from stove and finish with salt to taste. Can be served warm, at room temperature or chilled.